Online sales boom has yet to peak, says NAB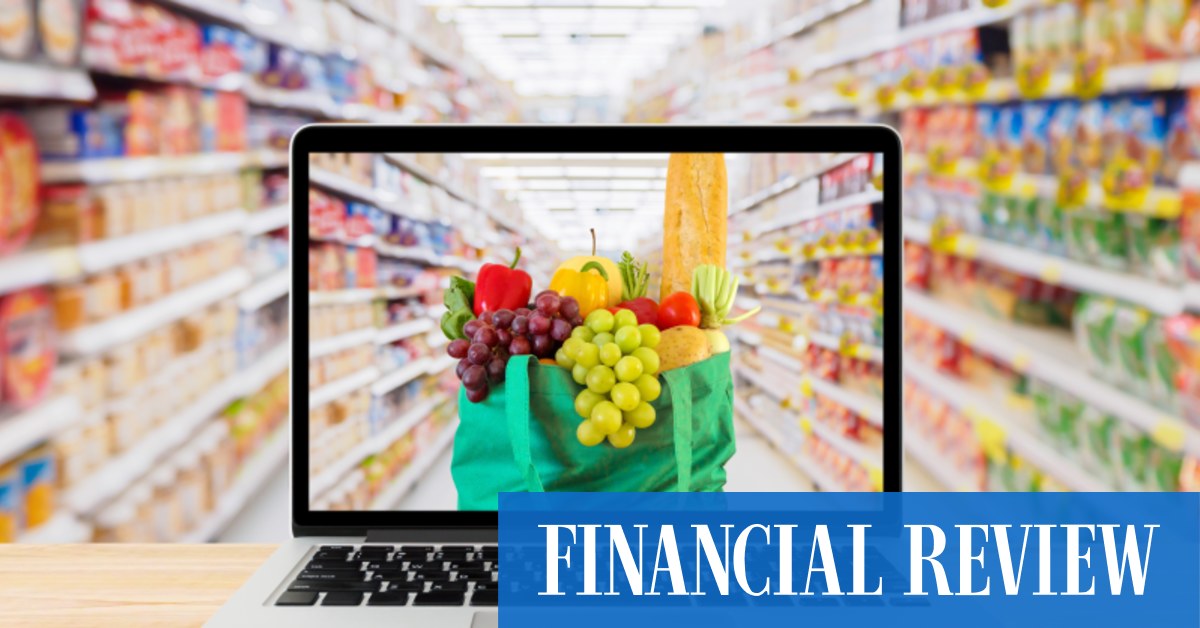 "In 2021, e-commerce accounted for more than 19% of overall retail spending, a jump from pre-pandemic levels of around 10%," Green says.
The boom in online sales has elevated Amazon to the nation's second-largest online retailer. Its Prime subscription numbers have skyrocketed to around 4 million.
Retail chains, including Coles and Woolworths, have increased their number of dark stores, set up like supermarkets but without customers, designed solely for carrying out online deliveries.
Distribution models diverged, with Coles opting for a centralized distribution center, while Woolworths adopted the micro-fulfillment center model to improve door-to-door delivery capability, reduce cost of service and increase profit margins. This presents the government with new challenges and opportunities in planning and rezoning.
Wide dispersion – with people working from home, moving to more affordable suburbs on the outskirts of cities or to regional areas – has stretched and stretched logistics networks optimized for dense pickup and delivery locations.
The ability to solve supply chain cracks, especially the last-mile delivery challenge, has produced a boon for companies like Shippit. The value of its multi-carrier logistics platform – which uses artificial intelligence to connect retailers to the best delivery options, offer same-day delivery and track last-mile logistics – tripled to $300 million in less than 18 months.
The battle for online dominance saw Woolworths acquire a $250 million, 80% stake in ASX-listed online marketplace MyDeal last week. The market is wondering if it can do better than Wesfarmers, which acquired online retailer Catch Group for $230 million in 2019.
The pandemic as an accelerator
The NAB's Monthly Retail Index shows how the pandemic has been an extraordinary accelerator for e-commerce in Australia. In 2018, the growth rate of online sales was close to 30%. During the 2020 shutdowns, that figure jumped to over 60%.
Consumers have become more comfortable spending more money online, both in terms of total basket size and larger items. The average order value on Shippit's platform has increased by approximately 50%.
Things eased as the lockdowns eased, but Australians still spent $55.24 billion on online retail in the 12 months to March this year.
Shippit co-founder Rob Hango-Zada compares it to a party followed by an inevitable hangover, as e-tailers are now forced to grow by stealing from competitors rather than expanding the market.
However, NAB Chief Economist Alan Oster says there is still plenty of room for expansion in the online retail sector.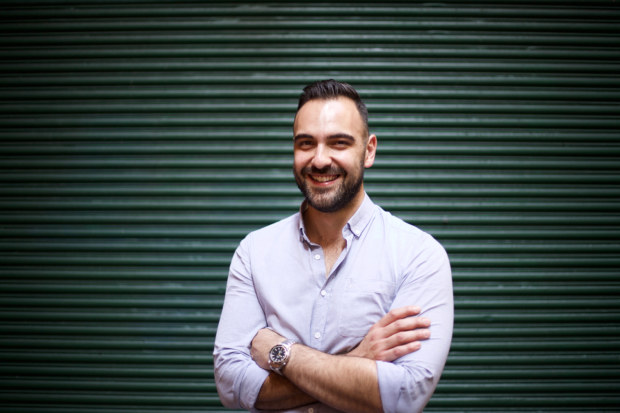 "COVID has had an effect on market share and I don't think that will ever fully reverse. It's a permanent change," Oster says.
Even as the economy opens up, online sales continue to grow at a faster rate than traditional retail. Online accounted for about 8% of retail sales before the pandemic. It now hovers around 10%. Of the $20 billion in monthly retail trade, $2 billion is done online rather than in-store.
"We didn't do anything like this before," Oster says.
Accenture's Green Highlights Click's Continued Growth & Collect as a sign that consumers' appetite for convenience and flexible shopping options is an ongoing fixture.
"The tipping point is starting to take effect," he says.
The worst and the best
In March 2020, when the COVID-19 shutdowns began, Sydney-based candle company Southern Lights Candles lost 85% of its business overnight.
"At the time, 95% of our sales went to event companies. Within a week, we went from $70,000 a month to $2,000," says owner Sean McCormick.
The only people buying were those stuck at home. McCormick and his wife knew they had to reorient their consumer offering to survive. They improved the product and packaging, added a scent line, and invested $1,000 a month in Google Ad Words through a digital marketing company.
By July 2020, sales were back up to $25,000 a month and they had to hire another worker. They have since increased their weekly digital marketing budget to $2,000 per week. It still generates a 30x return, according to McCormick.
Sales are expected to reach $1.3 million for the year ended June 30, and profit margins have improved from 52% to 65%.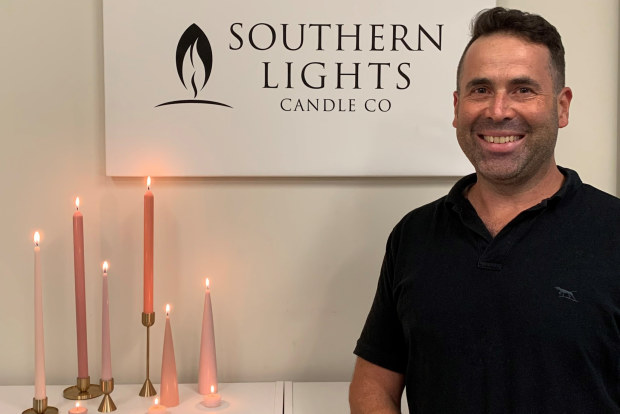 The couple consider the pandemic to be the worst and best thing that has happened to their business. "COVID has really made us think about our business," McCormick says. "It gave us access to a market we thought we couldn't access before."
Southern Lights Candles' revenues now come fairly evenly from three distinct segments: consumers, retail outlets, events and stylists. "Our customer base is better and we have a lot more growth to derive from each of them," says McCormick.
Michael Saadie, head of Metropolitan Merchant Banking at NAB, says the quality of small and medium-sized businesses hasn't been as good as it is now for a very long time.
He says the pandemic has forced SMEs to innovate, understand and plan for risk differently, resolve key dependencies to stay afloat, and question operations line by line to increase efficiency and effectiveness.
The extent of digital transformation is evident in NAB's merchant spend data.
Many of our customers are more profitable than they have been in a long time, thanks to the efficiencies they have built in.

— Michael Saadie, NAB
Online distribution of products and services is radically different from two years ago, Saadie says, whether it's pubs operating more profitably despite 60% capacity because QR code ordering has reduced their payroll, or omnichannel retailers reducing their physical footprint at specific locations based on data analysis and reinvesting the savings into inventory management and control systems.
"Many of our customers are more profitable than they have been in a long time, thanks to the efficiencies they have built in," says Saadie.
"It took people out of the equation, especially because the workforce was tight. The physical premise is much lower than it was two years ago," he says.
Alarm bells for pure-play retailers
Most companies on NAB's register pay for technology upgrades using reinvested earnings rather than debt, according to Saadie.
He says technology investments haven't put enough leverage on companies that they can't withstand a contraction in online sales. And they are better placed to control their cost base to resist inflationary pressures.
However, not everyone has emerged a winner from the COVID-induced surge in online sales. The share price performance of several pure-play retailers was lackluster.
Green says there are several reasons for the difficult state of e-commerce business valuations.
"The greatest success came to those who had a pure player business model, as the lockdowns upended their traditional approach to the market. Most pure players have warehouse inventory while operating a third-party marketplace for dropshipping products.
Dropshipping, as a business model, allows a third party to ship goods directly to a consumer, without the seller having to hold inventory, allowing the seller to bear less risk of holding inventory.
"As Australia has entered several lockdowns at unpredictable times over the past two years, different speeds of the pure-play business model have had to come into place. These increased investments made during lockdown periods are starting to expose them.
"Second, as e-commerce has become the norm, established Australian brands have accelerated their e-commerce experience to attract new online shoppers," he says.
According to Oster, online sales are expected to reach between 12-15% of total retail sales in Australia, based on trends in the UK and US.
"I don't think we've fully matured," he says.
This raises a question for commercial property groups such as Vicinity, Scentre Group, GPT and Stockland regarding new investments in shopping centers versus online investments.
"Building a new mall may not be the best way to serve your customers," says Oster.
As competition intensifies, Hango-Zada says customer experience and efficiency will become the ultimate growth levers for e-tailers in 2022.
Customer expectations changed when online shopping became mainstream. There's a lower tolerance for shipping errors, incorrect tracking dates, and shipping delays, says Shippit's Hango-Zada.
As driver and vehicle shortages continue to plague the industry, along with intermittent strikes, he sees technology as key to meeting consumer expectations. Technology is also key to achieving what Hango-Zada considers a "fundamental requirement" for scaling the logistics network to absorb the growth of e-commerce over the next five to 10 years.
Shippit wants to develop a code-sharing system, similar to that used by airlines. He says this would allow carriers to specialize in certain freight profiles and increase their profits.
New models emerging in countries like China also highlight an opportunity to connect traditional logistics providers with crowdsourced logistics providers to deal with spikes around things like Singles Day.
"It's a very replicable model globally, but there are some structural issues that we need to address as an industry if we're serious about scaling delivery performance," Hango-Zada says.
"Participation economy can scale easily, which is very different from unionized labor, where contract labor is a hotly debated topic."