Ford CEO wants the future of online sales and fixed prices for cars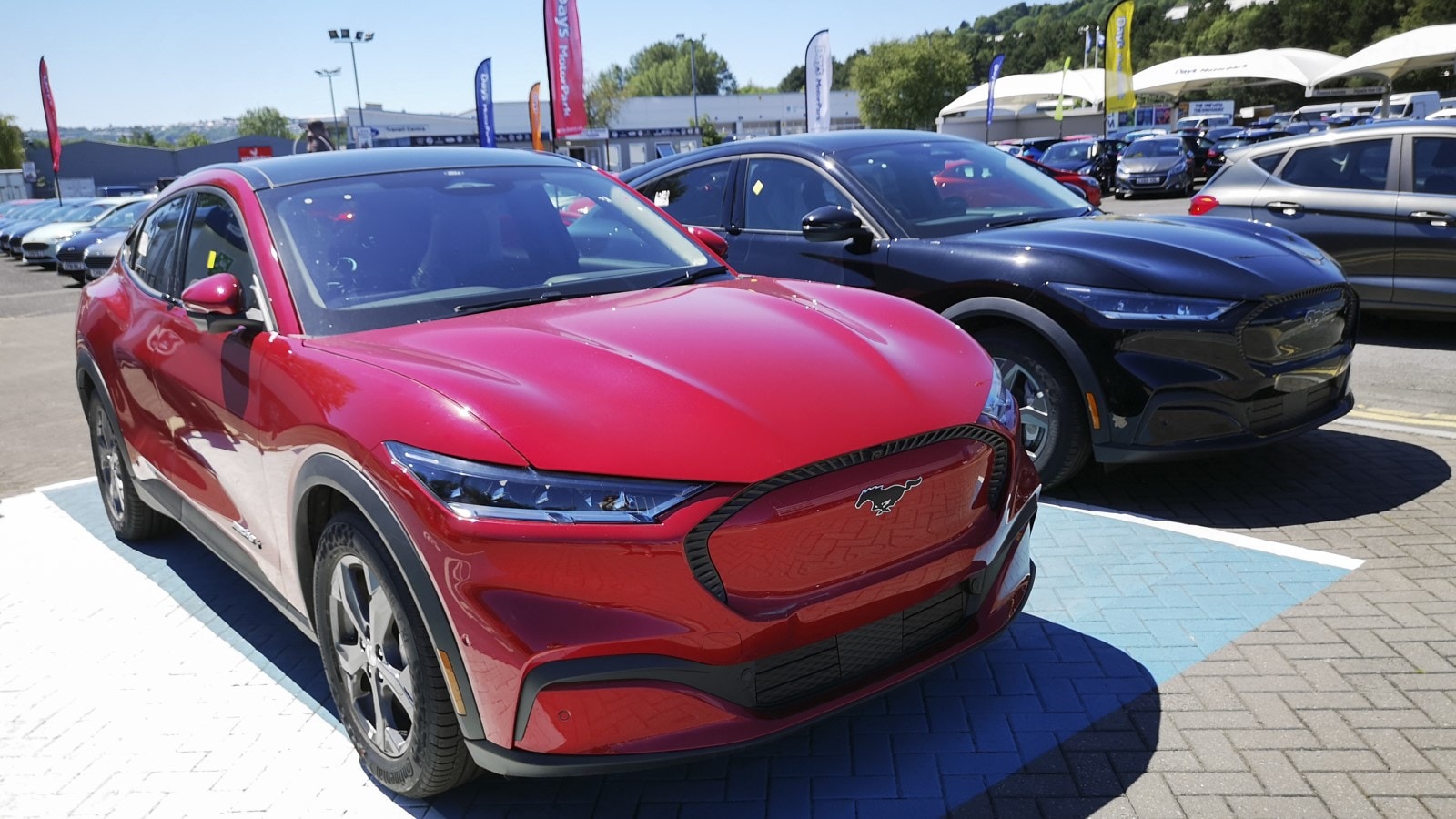 If you've ever bought a car in the United States, you may have dreaded the experience. Chances are you had to negotiate the price with a dealer. Maybe you didn't find exactly the combination of colors and options you wanted. You might have walked away not knowing if you paid a fair price.
The auto industry operates this way thanks to a century of unforeseen business evolution and a patchwork of state and federal laws. But that has changed more in the past decade than in the previous five. And more change is coming.
The head of one of America's oldest and largest automakers thinks the future is in fixed prices and online sales. Dealerships, he says, could deliver and service the cars people custom-order rather than selling them from stock of vehicles the dealership assumed people could pick up.
"We need to go 100% online"
Ford CEO Jim Farley told a gathering of business leaders at Bernstein's annual Strategic Decisions Conference in New York that the company needed to shift to a new business model.
"We have to go for non-negotiated prices. We need to go 100% online," he said.
This isn't the first time Farley has described the same vision. He expanded on it this week, however, saying the model would involve "no inventory" at dealerships. Instead, Farley said, "it goes straight to the customer. And 100% remote pick-up and delivery.
This approach would be a sea change for car dealerships. But, Farley continued, "I think our dealers can do it. The standards are going to be brutal. They are going to be very different from what they are today.
Tesla launched this in America
The sales model looks like a radical change, but that's already how cars are sold in Europe.
In the United States, Tesla is credited with making this possible.
Many Americans know Tesla for its innovations in electric cars. But the changes he's made to car sales are at least as big as anything he's done with batteries.
When Tesla launched nearly two decades ago, automakers weren't allowed to sell cars directly to consumers in most states. The laws required them to go through third-party resellers. Tesla launched a massive lobbying effort at the state level, and many state governments changed their laws to allow direct-to-consumer sales.
In many states, Tesla directly operates its own stores.
Some states still block this method of sale. In these states, Tesla often operates "galleries" where buyers can view and even test drive cars, but Tesla staff send buyers home to order their cars online.
Change comes slowly
Ford cannot switch to the online-only sales model overnight. It has partnerships with thousands of dealerships nationwide, who shoulder much of the risk for Ford by buying Ford vehicles, advertising them, and absorbing some of the loss of an unpopular car.
It's unclear how Ford would incentivize dealerships to move out of the sales business and into delivery and service locations.
But Tesla's success could nudge the industry in that direction, whether dealers like it or not. Already, Ford has sold its Bronco SUV, F-150 Lightning electric truck and Maverick small pickup largely through online orders. All three vehicles were smash hits, but not necessarily because of the ordering system.
And dealers have faced bad publicity and public criticism from Ford for attaching hefty markups to these vehicles.
It's not just Ford
Ford isn't alone in exploring the command model. Acura sells its reborn Integra only through a reservation system. Volvo sells its new electric cars, like the new C40 Recharge, directly through online sales.
Other automakers have also criticized their own dealer networks for profit margins. This year alone, GM, Hyundai, Nissan and Subaru have all warned their own dealers against certain pricing practices.
Surveys show that car buyers are more satisfied with their buying experience when they spend as little time as possible at dealerships.
And other automakers have said they intend to cut inventory at dealerships to avoid slashing cars for sale.
So while we can't guarantee that you'll order your next bespoke car at a set price and have it delivered to your doorstep, it's big news that the CEO of one of the world's largest automakers world thinks "we have to get to" this system.