AFPI to form task force to thwart illegal online lending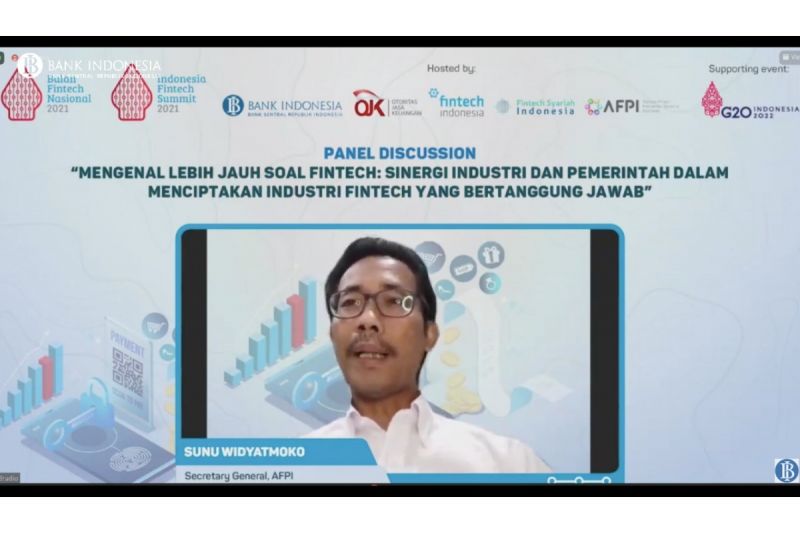 We will notify members if they are cooperating with illegal fintech (financial technology) companies
Jakarta (ANTARA) – Indonesia's Fintech Joint Funding Association (AFPI) has planned to set up a joint task force to address the issue of illegal online peer-to-peer lending.
"We will notify members if they cooperate with illegal fintech (financial technology) companies," AFPI Secretary General Sunu Widyatmoko said during a webinar to commemorate National Fintech Month watched here on Thursday. .
The association will collaborate with the Indonesian FinTech Association (AFTECH) in the working group.
AFPI will also work closely with the Indonesian police, the Ministry of Communication and Information Technology and the Financial Services Authority (OJK) to crack down on illegal online lending, he noted.
Related news: Actions taken against 3,631 illegal online lenders since 2018: OJK
Widyatmoko noted that AFPI will set up a fintech data center, a database similar to OJK's Financial Information Service (SLIK) system for banking services.
The database will allow AFPI members to check the background of people applying for the loan, any existing debt with another fintech company, or whether the debt has been cleared.
According to Widyatmoko, the database will help in risk analysis to enable companies to impose a rate based on the risk level of the debtor.
Related News: Fintech funding to productive sectors at Rp 114.76 trillion: OJK
AFPI has provided certification to its members to encourage them to understand Indonesian regulations regarding financial lending, he noted.
Widyatmoko said the certification was also provided to customer services and debt collectors, so that they avoid unethical means of collecting debt, which was one of the complaints about illegal online lending.
AFPI confirmed it received 3,747 complaints of illegal online lending in 2021, most of which were related to unethical debt collection.
AFPI has 106 fintech lender members and 43 companies supporting the ecosystem.
Related news: Putting national interests first through a strategic role in the G20 Presidency
Related news: Indonesia's G20 Presidency to focus on equitable economic recovery